Laughter, happiness and memories – this is what the Odyssey Photobooth is all about. We have created a quality, bespoke experience for you and your guests, using top-of-the-range products and customising our service to match your theme and style. Whether you're planning a wedding, anniversary celebration, corporate event, Bat or Bar Mitzvah, school prom or student Ball, we'll help inject crazy amounts of fun into your event, and create quality memories for you and your guests.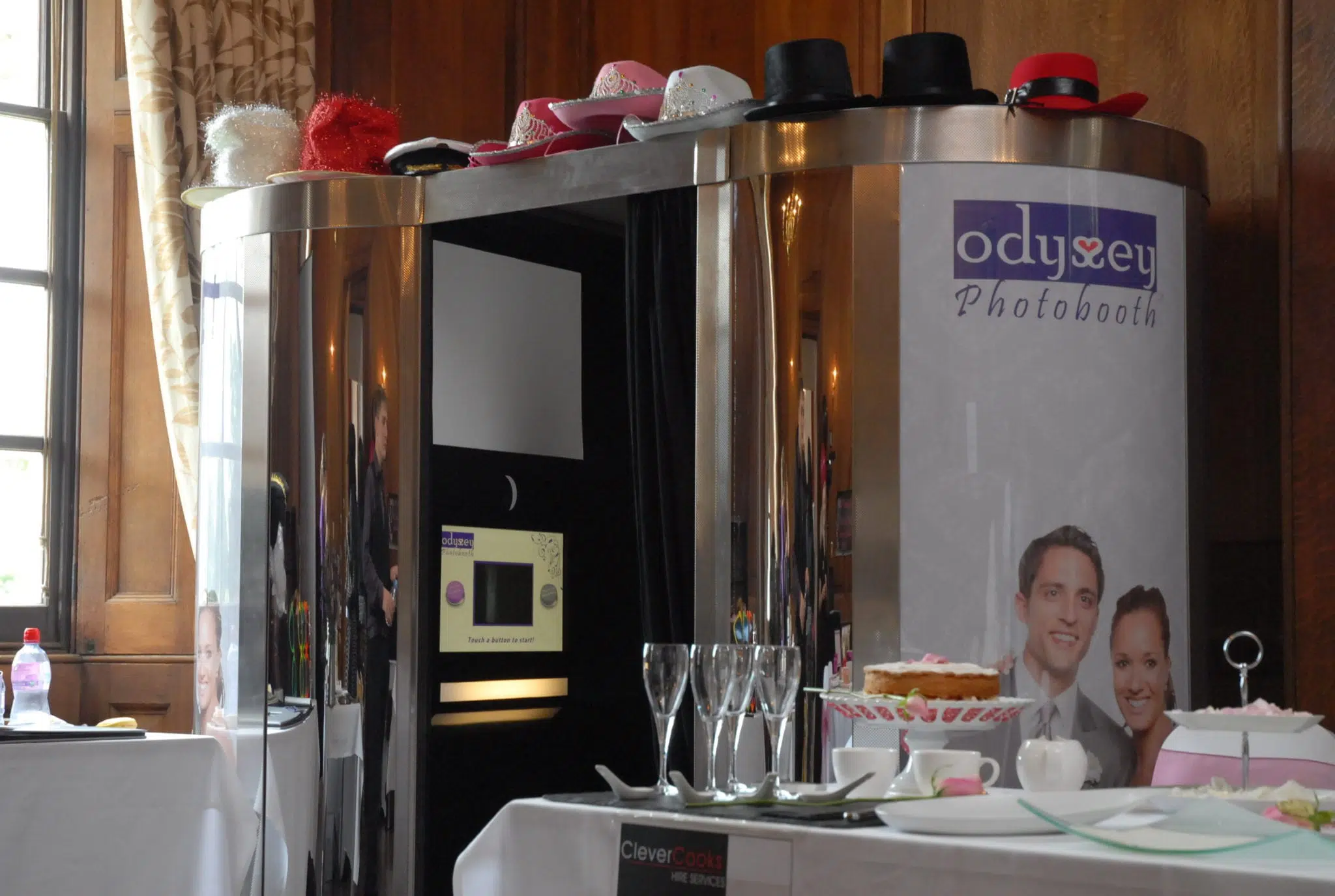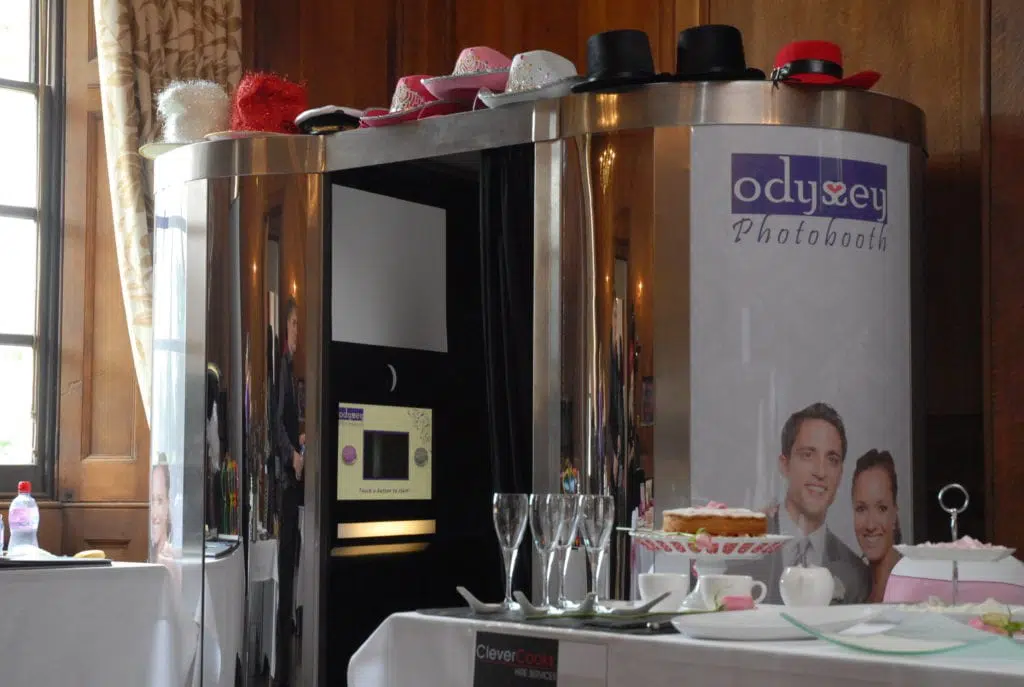 The Odyssey Photobooth is the ultimate fun accessory for your party. Our top-of-the-range model means you get the highest quality photos in your personalised memory album. Our Booth Butlers provide VIP service to create the very best experience for you and your guests. We can even customise our Photobooth to match the theme of your wedding, Bar or Bat Mitzvah, anniversary celebration, corporate event or school prom.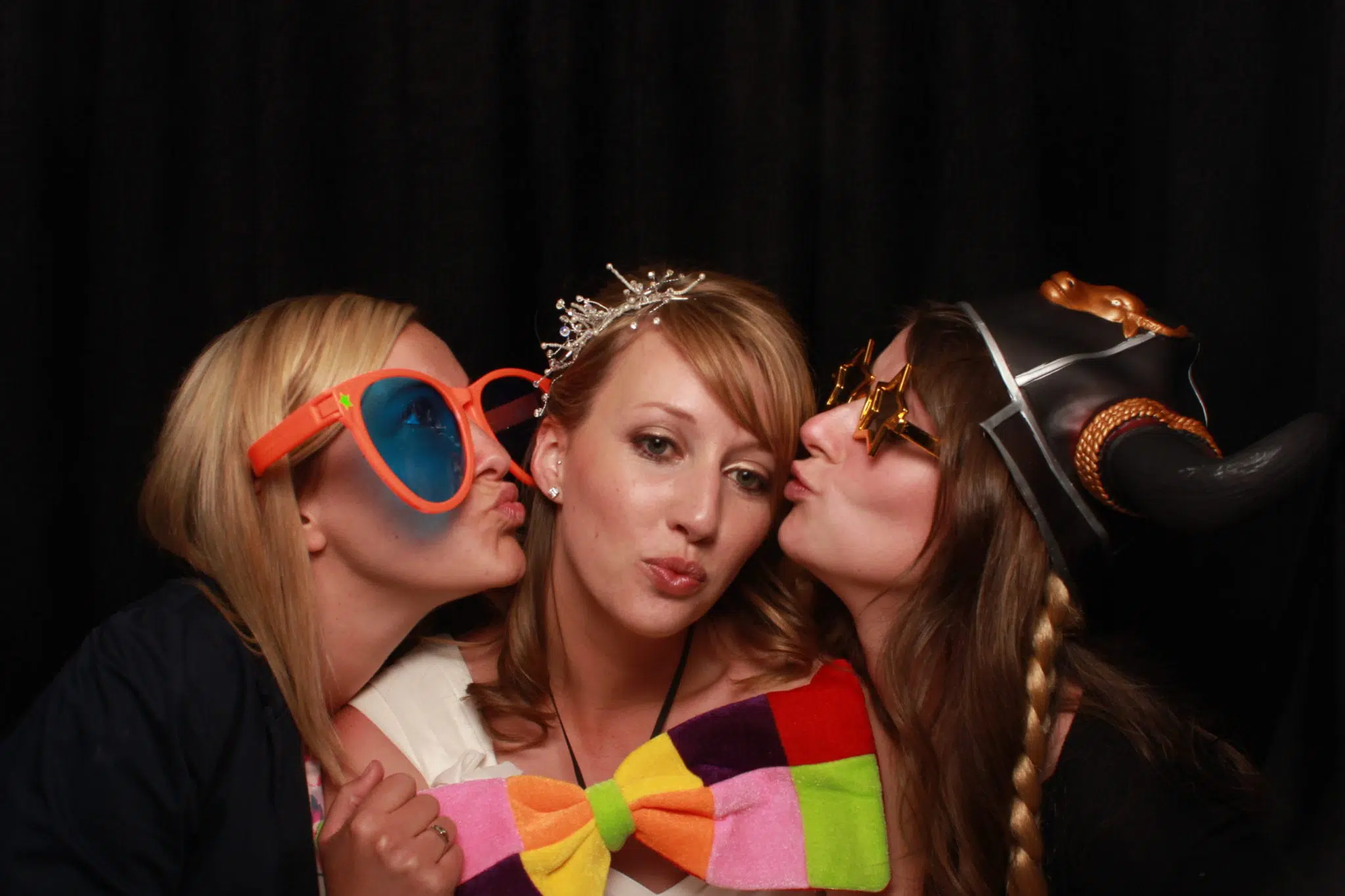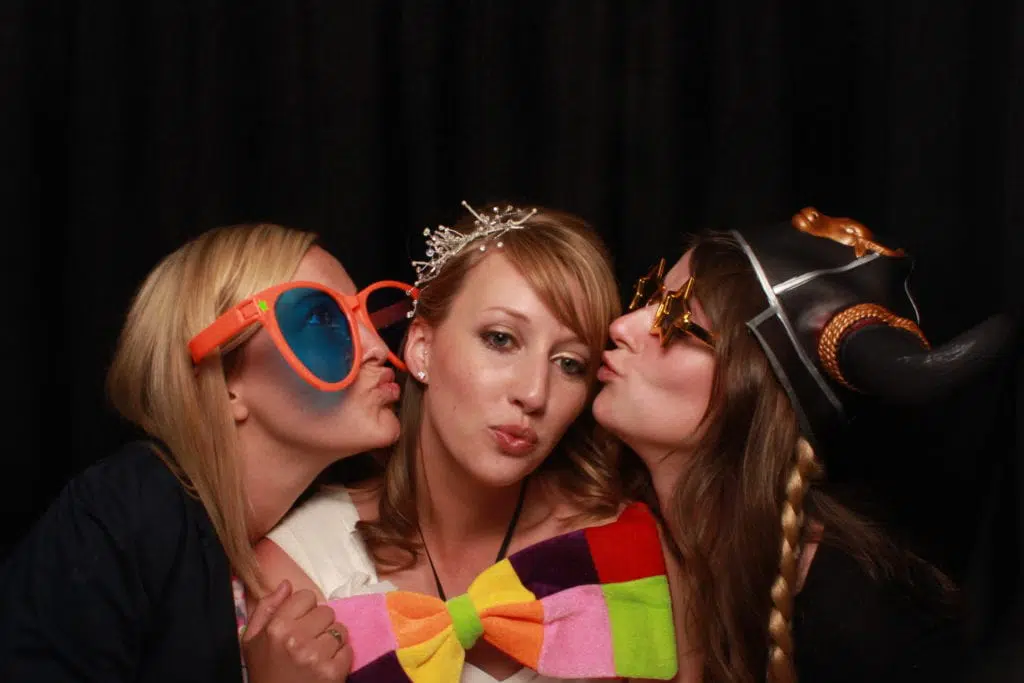 A quality Photobooth creates a quality experience and quality memories – that's why we invest in the best. It looks good, but most importantly it takes great photos, thanks to the semi-professional digital camera. And it's complemented by a top-of-the-range printer with superior paper, giving you bright images to treasure forever.  If you have a chosen style or theme, the Odyssey Photobooth can be adapted to match or compliment your theme.  We have several different stock themes that can be provided, alternatively, you can have your very own unique a panel artwork to help mark the occasion.
It's all about you – and the event and the memories you want to create – so we work with you to create your dream celebration. We can personalise the outside panels of our Photobooth to compliment your event theme and provide mood lighting to match your chosen colour scheme. And we can customise the print artwork for your event, so your guests take home souvenirs that complement your theme.
Your guests will feel like A-listers with our red-carpet treatment. We provide two Booth Butlers for every event, so there is always one on hand to help your guests get the most out of the Photobooth until the very last track has been played. Meanwhile, your second Booth Butler will be creating your customised Memory Album to ensure that all those memories are captured and recorded for you to be able to look back year after year after year.
We have a range of Albums for you to choose from. Each one will have each print carefully added, with your guests encouraged to leave those extra special messages to make this a totally unique and emotive album that you'll want to keep looking back though time and time again.
Odyssey Photobooth is all about having fun, so we provide a wide range of quality props to encourage your guests to let their hair down (or don a wig!) and release their inner foolishness. Hats, wigs, masks, glasses and other accessories – we've got the craziest and funniest.
Our online photo gallery is password protected, so only people you want to view your images can access them. We also don't put your photos on social media forums, such as Facebook, that claim copyright of images published on their site; they're your photos, and we think they should stay that way.
To check availability or to simply have a chat contact us now