Stepping up the fun factor!  The Odyssey Selfie Mirror is the perfect feature for any party to create smiles and laughter.  We've invested in the best model available to guarantee that we capture every smile, pout and post at your wedding, birthday party, corporate event, Bar or Bat Mitzvah, anniversary celebration, school prom or university Ball.  It really is the perfect addition to any event!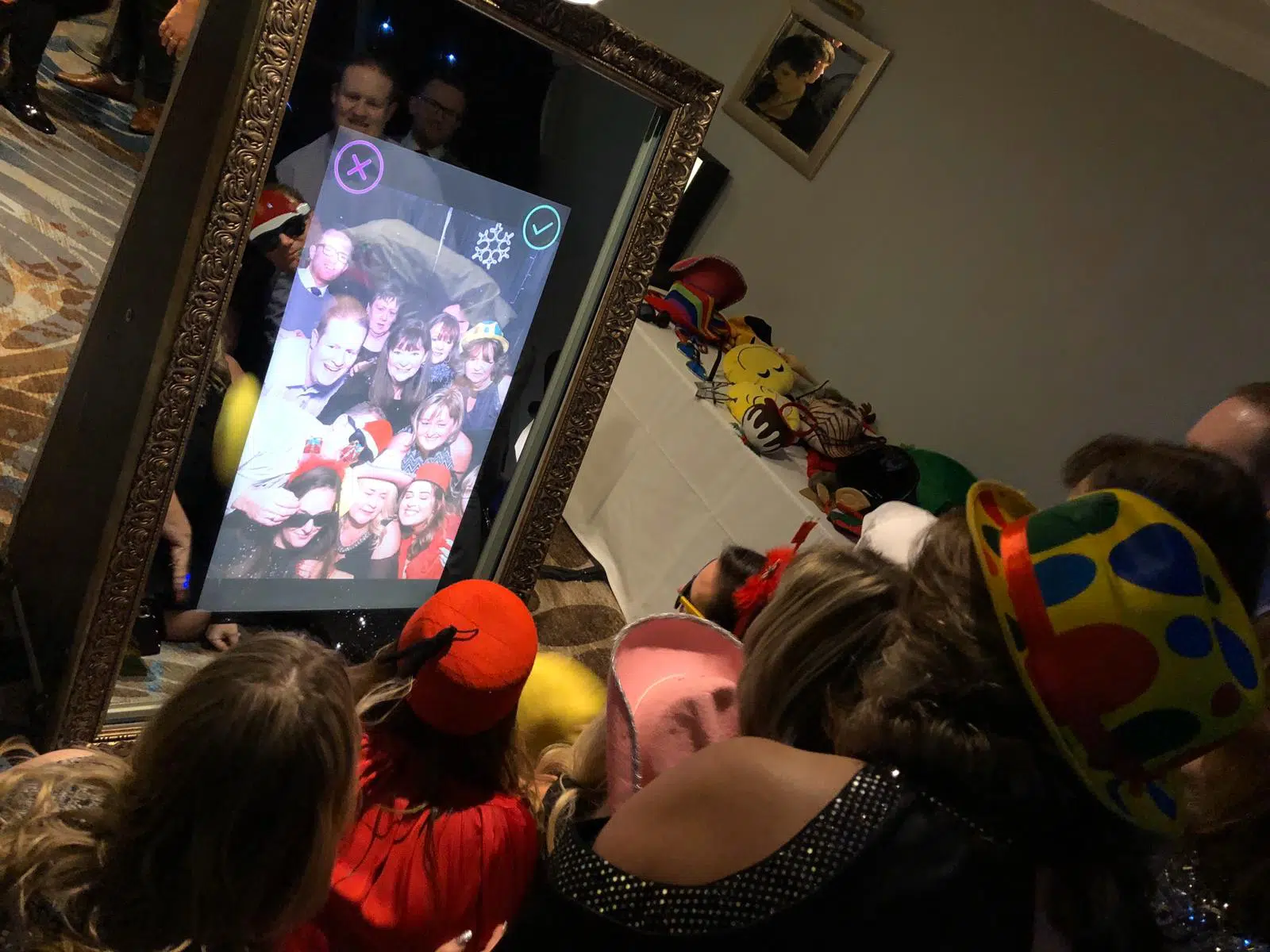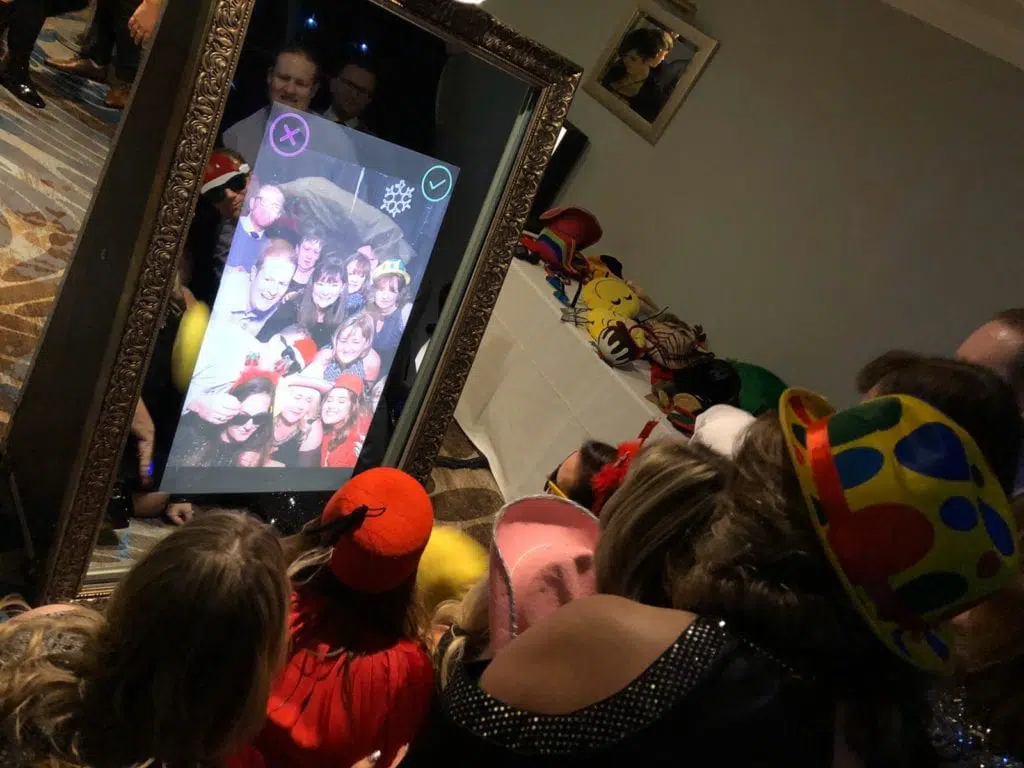 A whole new level of fun! Completely touch free, so you and your guests can concentrate on the serious business of being silly, with optional innovative features such as a scream-o-meter to trigger your photos. The Odyssey Selfie Mirror is top of the range, so you and your guests take away quality memories.  And we tailor our service to fit your theme, including a personalised light box to welcome your guests and a customised memory album. Make sure your wedding, Bat or Bar Mitzvah, corporate event, anniversary or school prom is one your guests will remember for ever!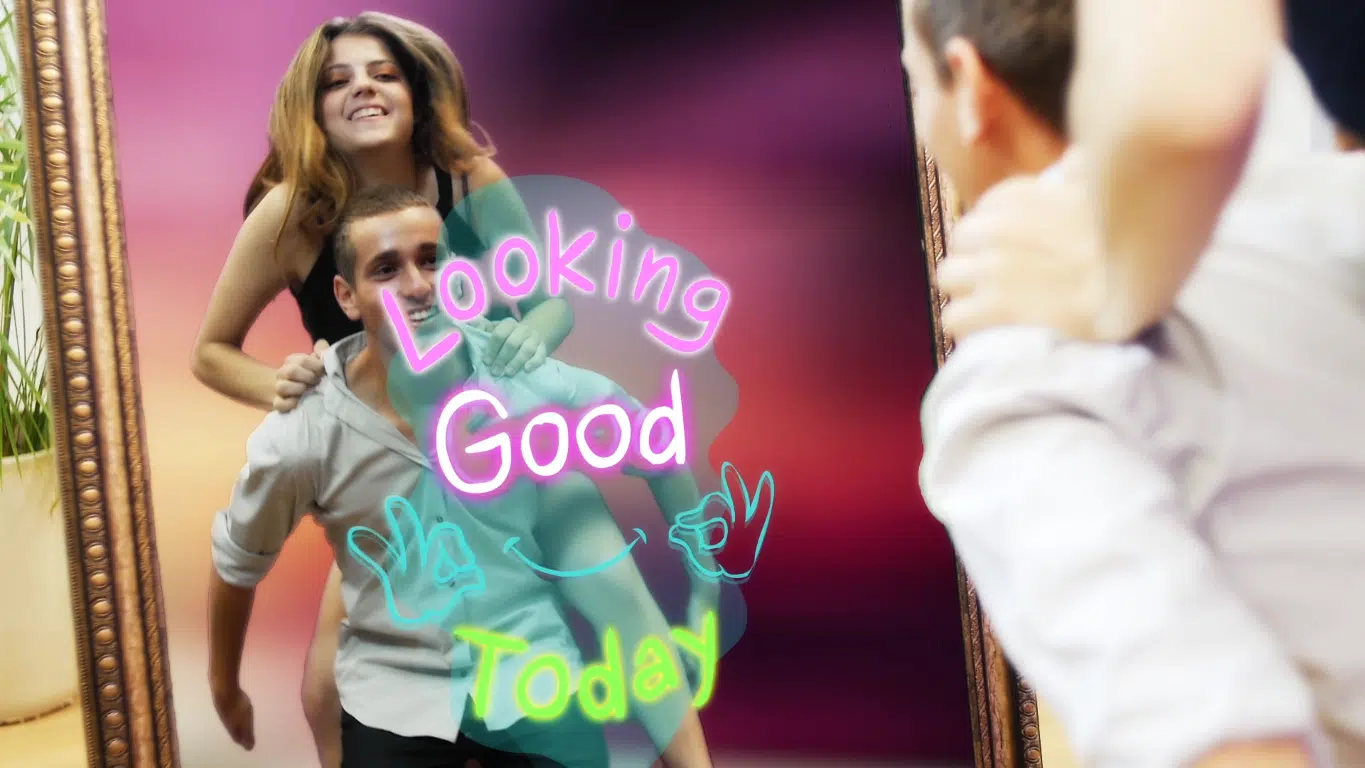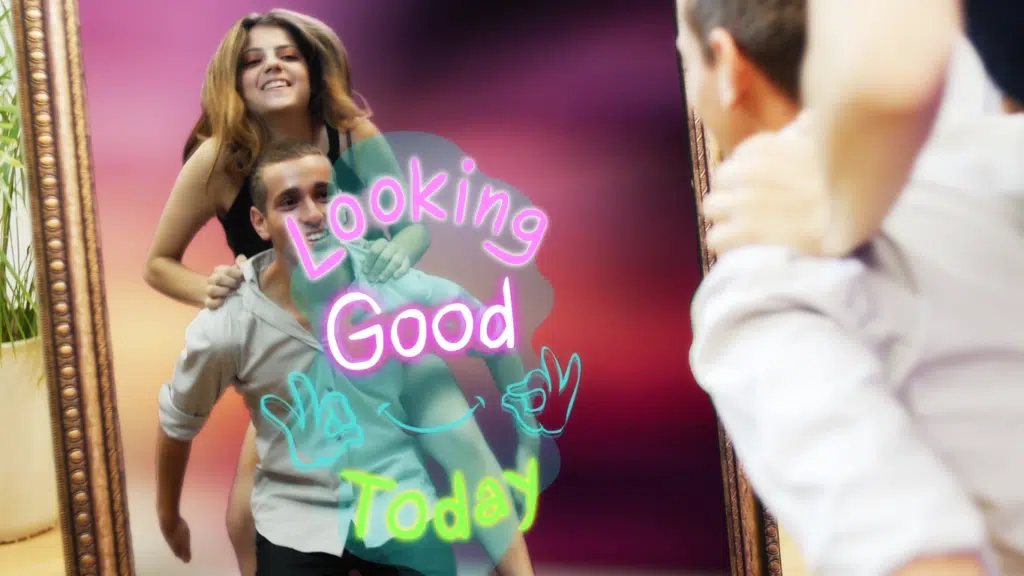 The Odyssey Selfie Mirror is top of the range, so you and your guests get the highest quality photos to remember your event. It has a glass mirror, so you don't get the warping produced by plastic versions. It also has a high-end camera to guarantee sharp, well-lit photos. The software that supports it is constantly updated, so we can offer you the latest innovations as they come out. And it's complemented by a studio-grade printer to deliver quality prints.
It's your event, so we tailor our service to complement your chosen theme and create a unique experience and memories for you and your guests. We provide a personalised light box to welcome your guests. We can work with you to design the print artwork so that it's totally unique to your event, matching themes and colour palettes, even text font and colour!  Alternatively we have a MASSIVE range of stunning designs all ready for you to customise and make your own.
Your guests will feel like A-listers with our roped off, red-carpet area and professionally laid-out props. With the ability to choose exactly how many prints they would like, everyone is able to take home a fantastic memoire of your event. We provide two Booth Butlers – one to make sure your guests are getting the most out of the Selfie Mirror and one to create your customised Memory Album – so you get a quality experience and quality memories.
Personalised memory album
Your bespoke memory album will be created by your dedicated Booth Butler  ensuring that you have a fitting memoire of your event to take home and treasure.  We are often told that our Memory Albums are looked at more than some official wedding albums!
We are constantly sourcing newer, sillier props to encourage even the shyest of guests to let out their inner frivolity and pose, pout and prance in front of the selfie mirror. Our huge selection of hats, wigs, accessories and full-length costumes produces top-to-toe fun – and lots of laughter!
We take the privacy of you and your guests seriously. We provide password protection for our online photo gallery. And we make sure your photos remain just that: we don't publish them on social media forums, such as Facebook, which assume copyright of images on their site.
To check availability or to simply have a chat contact us now