Wedding Selfie Mirror at Hendall Manor Barns
Andy and Kiera had been aiming for 31st July since the very start of their wedding journey, so you can understand their relief when 19th July was announced as all restrictions are lifted…. go and have fun!!
I had originally met them both at the Hendal Manor Barn Showcase, such a great way to meet couples planning their wedding as not only can they see the actual Selfie Mirror that will be attending their wedding, but also have a chat and understand what makes the Odyssey #SelfieMirror rather special and unique.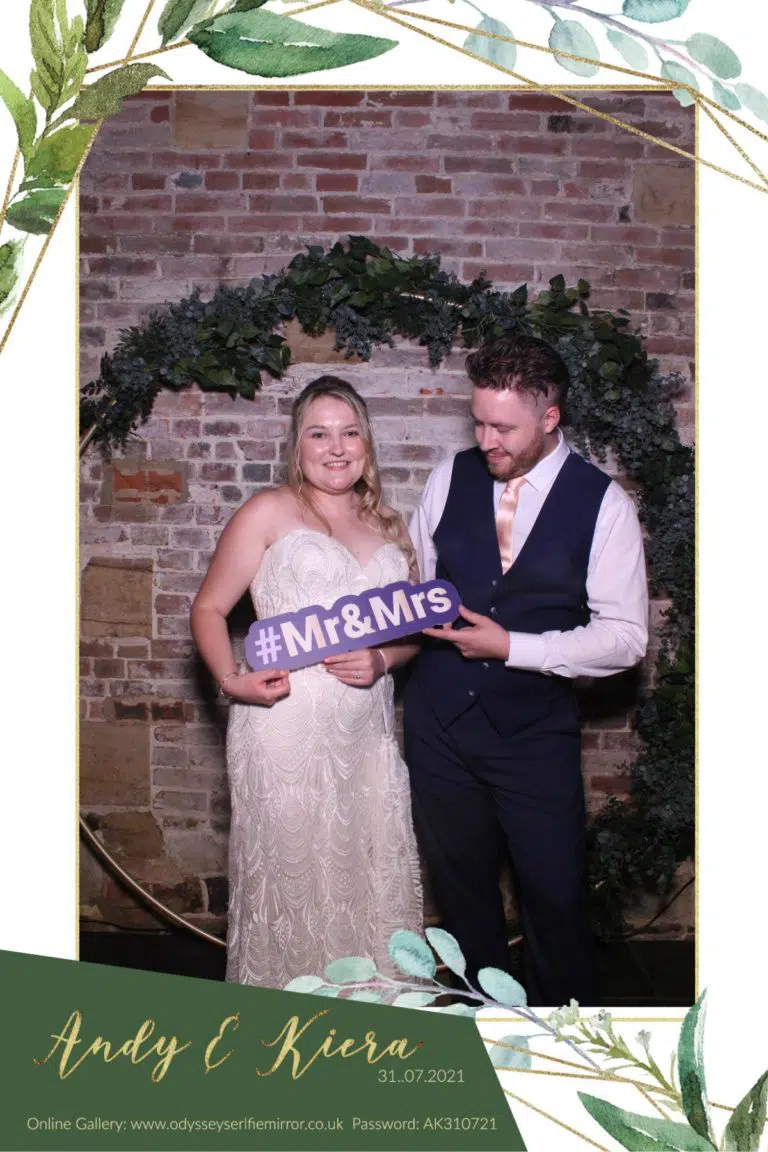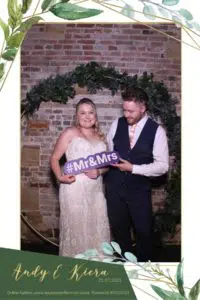 Despite the weather making a bit of change from gorgeous blue skies and glaring sunshine to, well, something slightly more grey and damp!  That said Andy and Kiera were incredibly lucky with only a couple of showers making an appearance throughout the day, and things really clearing up for the evening providing a lovely cool summers evening for their friends and family to thoroughly enjoy the beautiful walled garden at Hendall Manor Barns.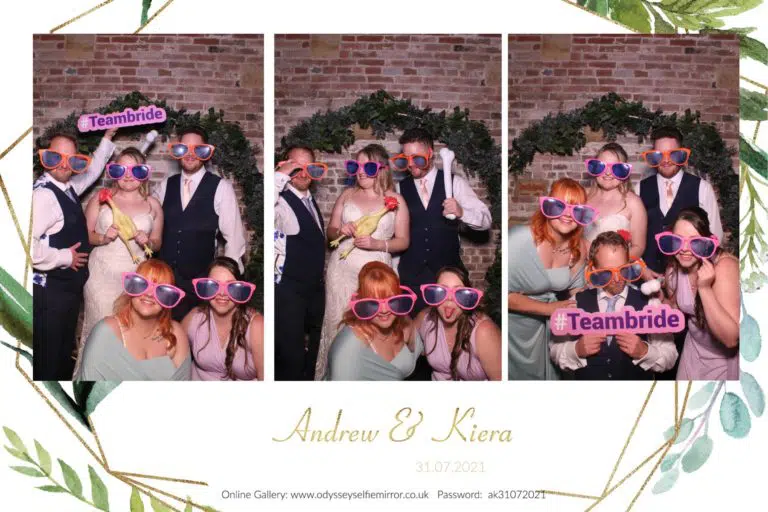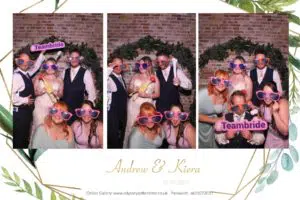 With virtually all covid restrictions being lifted for weddings, it was full steam ahead with Andy and Kiera's plans, and they were lucky enough to be able to have everyone present that they wanted to.  Unfortunately there were a couple of people that fell foul to the 'Pingdemic' and find themselves unable to attend at the last minute.  

To ensure that we did our bit to protect everyone at the wedding, from our MASSIVE range of amazing props we set out the props that we could carefull disinfect/wipe down between uses.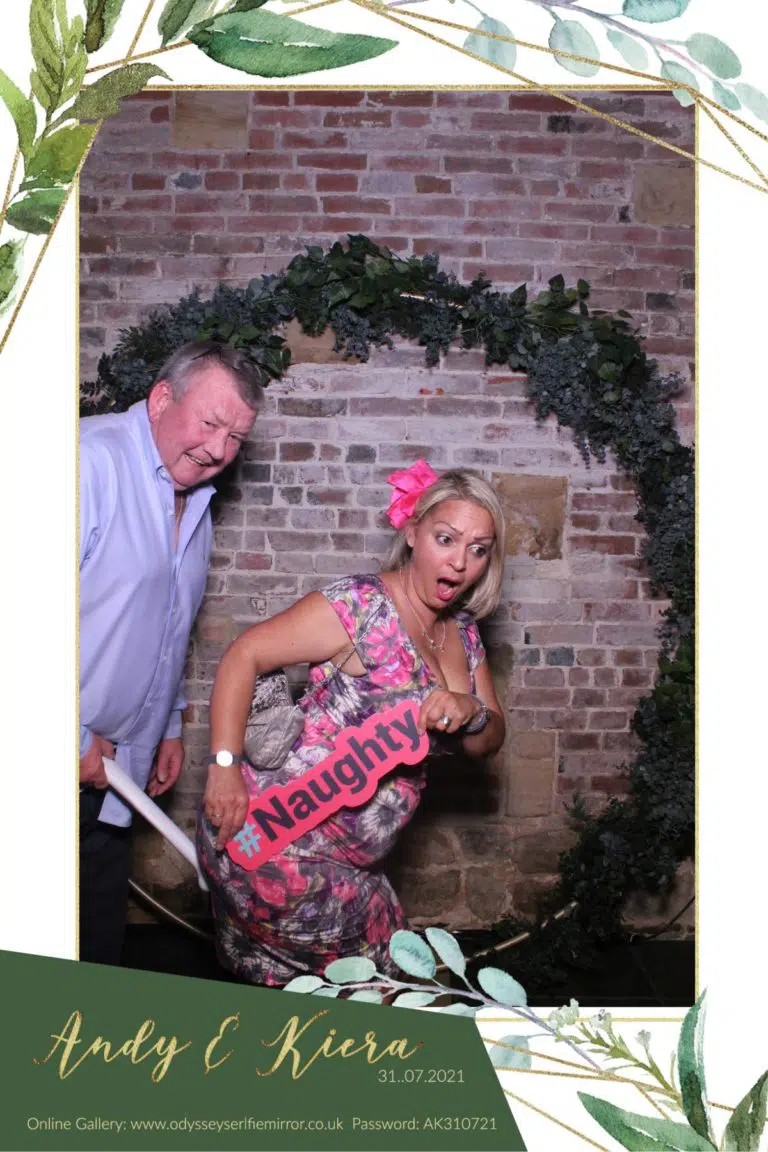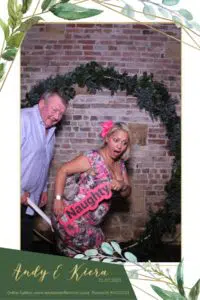 By the time we arrived, the wedding breakfast had finished.  The guests were beginning to relax ready for the evenings festivities.
The beautiful wedding cake was suitable sliced and diced prior to Andy and Kiera taking to the dancefloor as Snow Patrol serenaded them for their First Dance.
From that point onwards it was open season with the wedding Selfie Mirror and we were non stop right to the last couple of minutes of the night!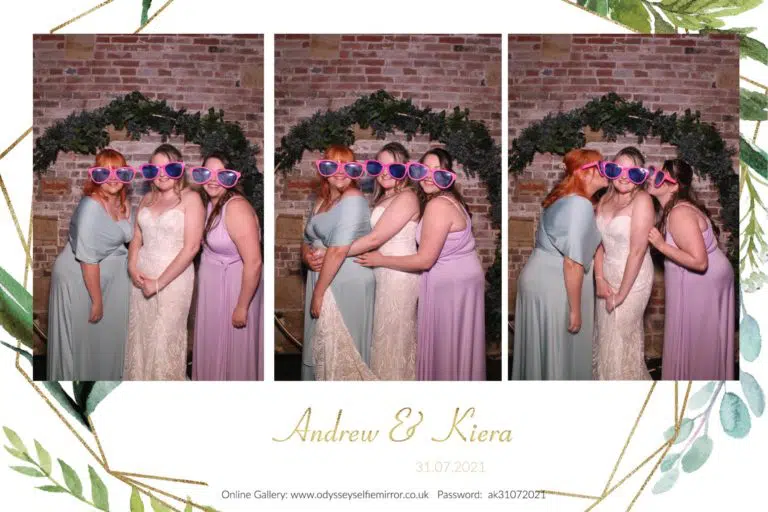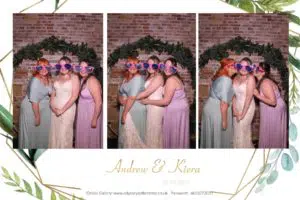 Despite not being allowed traditional props we were able to offer a digital alternative!  Not only could Kiera and Andy's guests draw/sign the photos directly onto the Selfie Mirror, they could also drop in virtual props too – anything from hats, glasses, lipstick and of course the more usual emojis and freestyle artistry too!
Of course, throughout the night we were also creating a magical Memory Album where their guests were leaving some amazing messages as well as some other artistic additions too!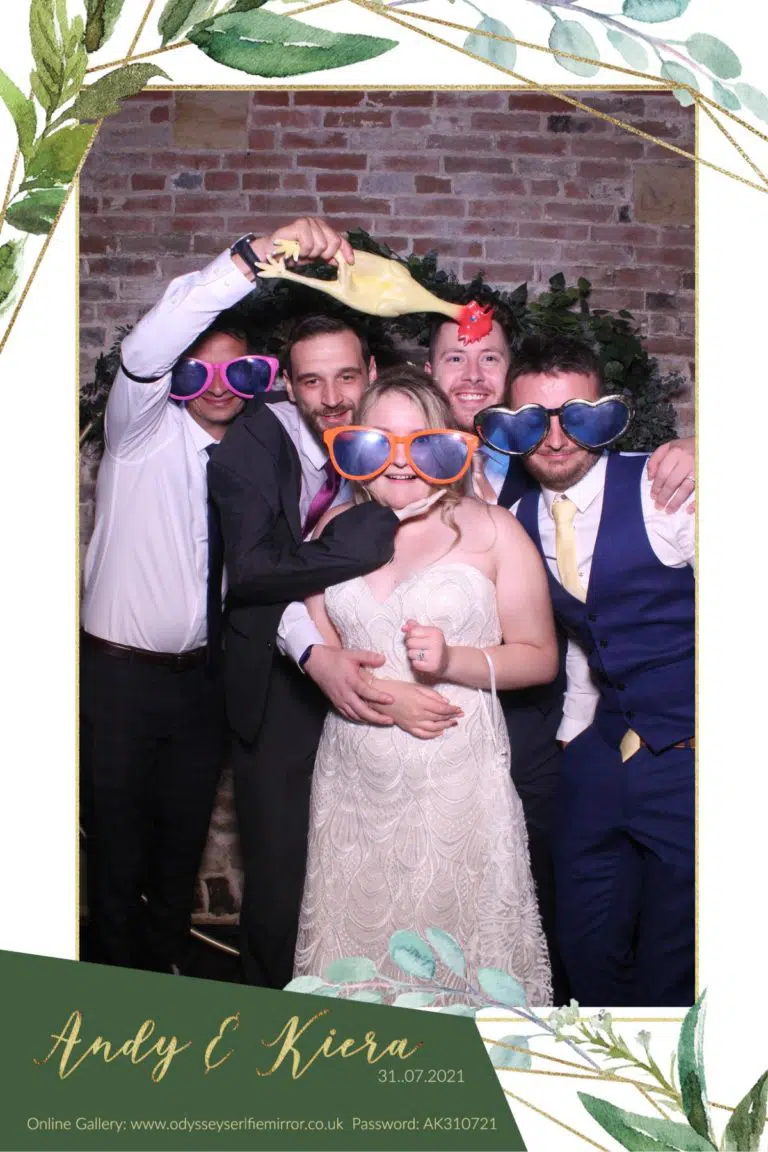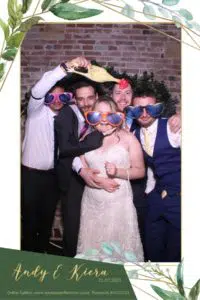 It was a fabulous wedding – the perfect start to getting back to work having not been out for about 15 months.  Kiera and Andy were joined by some amazing friends and family that really did ensure that despite certain restrictions still being in place, that they created some magical memories that they will treasure forever.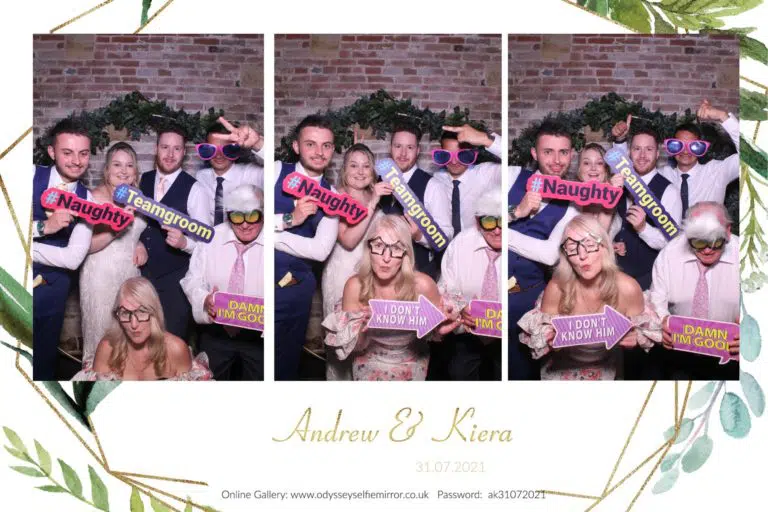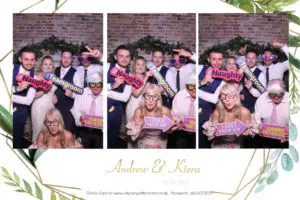 The full gallery of all the photos taken on the night is available to see here… if you have the password of course – it's on the prints handed out on the night – or of course, ask Kiera or Andy!
If you'd like to have possibly the best Selfie Mirror Hire in Sussex at your event (we are a bit biased!!) then first thing to do is check out our availability here!
Until then we wish Evie and Chris every happiness for the future.
Photographer:  Dominic Dorey:  https://www.picturepassions.info/
Catering: Elizabeth Caton: https://www.elizabethcaton.com/wedding-catering-sussex
Venue: Hendall Manor Barn:   https://www.hendall.co.uk/
If you are looking around at all the different options available to you for your Selfie Mirror Hire in Sussex, and are getting confused with the range of different companies available, take a look at our Top 10 Tips or alternatively, get in touch and request our free Useful Handy Hints and Tips Guide to choosing the right Selfie Mirror for your event.
Check Availability Now!
Design the perfect Selfie Mirror Hire package for your event.