Props can really add to the hilarity... but at what expense?
We have seen the world smallest "giant props box" and we have seen props table that look like the village jumble sale.
Odyssey has always had an enviable range of high quality props aimed to inspire friends and family to create hilarious photos.  However, what we think are absolutly gut wrenchingly hilarious, others might see as being corny, tacky and downright horrible.
Below you will find a very simply poll… quite simply, if you Hired a Wedding Photobooth, what kind of props table would you like to see?
2. Less is more – perhaps just some props on a stick kind of thing.
3.  A good selection of hand held props such as Word Props and Glasses.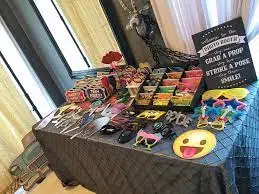 4.  A decent mix of everything – handheld, word, wigs, hats and glasses.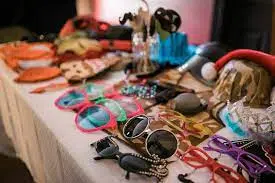 5. MORE MORE MORE!!!  The more the better!!